Five months ago, Teja, Yash, and I were commiserating over the absence of security conferences since the onset of the pandemic. We had grown accustomed to seeing industry friends and colleagues from far-off places a few times each year, for a chance to catch up and trade ideas.
We were also reminded of the important role that security conferences played when we first began our careers. Whether DEF CON, Shmoocon, or DerbyCon, we benefited immensely from the generosity and willingness of the security community to teach, advise, and help us network.
For most folks looking to work in the security industry, the first piece of advice that they'll receive is to attend a local conference, meet a few new people, and ask lots of questions. The path into a security career can be full of twists and turns, so connecting with people who do the work you aspire to do and hearing their story is incredibly valuable.
With colocated conferences indefinitely on hold, we began thinking about how to offer this personal experience remotely, and Security Mentor Club was born.
The premise is simple: Anyone can book time to speak about their career with an experienced security practitioner for free.
Security Mentor Club launched on May 14, 2021 and was posted in [tl;dr sec] #84 and the OWASP Slack community a short time later. We weren't sure what to expect with the launch, but soon received a flood of bookings.
Since launch, we have jointly completed 94 bookings with mentees spanning six continents! We have met people from all walks of life and have had meaningful conversations on how to start or progress security careers. (In the future, we'll take a deeper dive into the statistics we've collected.)
Even with conferences beginning to return, we believe it's important to continue offering the remote access to personalized career guidance that Security Mentor Club has brought. With this in mind, we're excited to announce that we're growing!
Introducing three new mentors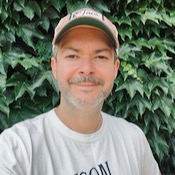 Eugene Kogan is the Chief Security Officer for an investment firm in Southern California. Over the past two decades he has worked on infrastructure and product security at startups, large tech companies, and US federal agencies.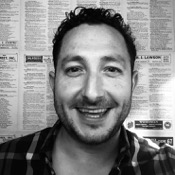 Bryan Solari has spent the last decade working with enterprise technology companies on their application and cloud security programs.
Bryan started his security career at iSEC Partners / NCC Group, and invested time at Kenna Security before working at his current employer, AppOmni. Bryan's key calling is to help salespeople, marketers, and other businesspeople across the security industry better empathize with the needs, wants, and wishes of their potential security clients.
Bryan plans to do this by improving the technical breadth and depth of knowledge for the business people he mentors, while coaching them to adopt more genuine messaging and strategies that are rich with empathy and strong business ethics. By helping business people get better at understanding the underlying subject matter, he hopes to make a direct impact on improving trust in our industry.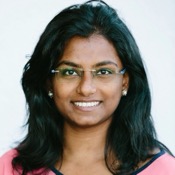 Arpita Biswas is currently at Databricks, helping secure the data ecosystem. Having worked in security for about a decade, her expertise is in building large scale security detection infrastructure, incident response, cloud security, security operations and security architecture. She has worked in startups, FAANGs, cybersecurity companies and is a board member at WiCyS SV. She is passionate about promoting diversity and helping others in the security community.